Experience laid-back island life and explore the Belize Barrier Reef from Ambergris Caye
San Pedro, the bustling tourist town on Ambergris Caye—the largest and most visited island in Belize—is said to be the inspiration for Madonna's 1986 hit, "La Isla Bonita." In the song, she sings of tropical island breezes, sunsets, siestas and falling in love with "the beautiful island." Indeed, somewhere between that first kiss of humid air as you step off the water taxi from Belize City and the bliss of an afternoon snooze in a hammock, you'll become enamoured with Ambergris Caye's many charms. Snorkel in turquoise Caribbean water, drive a golf cart to a secluded beach, explore mangroves that trill with birdlife and consume your fill of Belizean treats.
Day 1
Morning
Head out to the Belize Barrier Reef with Suya Tours on a snorkel trip. You'll anchor at Hol Chan Marine Reserve, just south of San Pedro, where an amazing diversity of fish—from tiny electric-blue damselfish to graceful moray—glide through a deep cut between vibrant coral walls. Then, motor over to Shark Ray Alley and prove your derring-do by snorkelling among the many nurse sharks and eagle rays that gather here.
Afternoon
Explore San Pedro, where the streets are lined with a mix of coffee shops, restaurants, bars and boutiques that cater to a tourist's every need. Pop in to DandE's for a homemade frozen custard cone in island flavours such as coconut or soursop, which is a tropical fruit that tastes a lot like Starburst candies.
Evening
Dine on the beach at Caliente Restaurant, part of the Spindrift Hotel, where the menu mixes Mexican and Caribbean flavours. Snack on addictive coconut shrimp served with a citrus sauce, and then dig in to tender Jalisco chicken, which is marinated in tequila, spiced with chili chipotle and served with fried plantains.
Day 2
Morning
Visit Celi's Deli to load up on hot-from-the-oven johnnycakes—cornmeal flatbread patties that are a Belizean breakfast staple. Later, walk to Carts Belize to rent a golf cart for the day (reserve in advance during busy periods such as Christmas or Easter). Your destination: Secret Beach, a gorgeous stretch of calm, shallow water that shimmers aquamarine over white sand. It's located on the sheltered west side of the island, over the bridge that separates San Pedro from the lesser-developed north side. Drive north along the main road until you come to the Secret Beach billboard. Turn left onto the bumpy dirt track and follow the signs.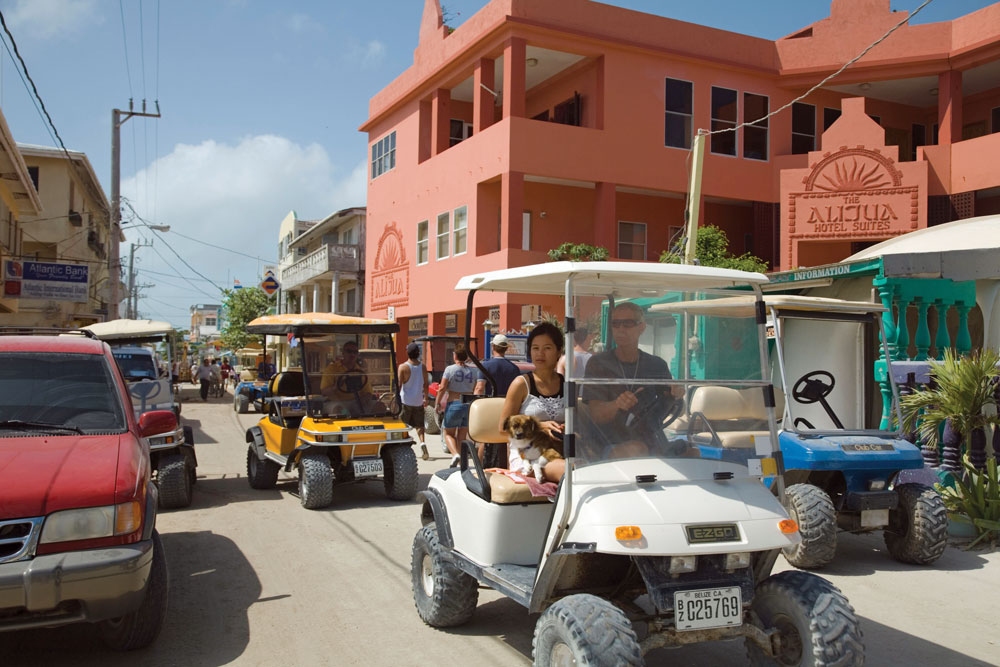 Photo by Kim Karpeles/Alamy
Afternoon
After you've cooled off in the Secret Beach "infinity pool"—from the sea, it's almost impossible to tell where the water ends and the sky begins—point the cart back toward town. Not far from the bridge, pull in at The Truck Stop. This colorful collection of food trucks, anchored by an open-air bar, forms a lively, alfresco food court serving up everything from Asian noodle soup to arepas, which are South American corn-bread pocket sandwiches stuffed with meat.
Evening
Back in San Pedro, enjoy a Belikin beer or soft drink from the comfort of an inner tube while bobbing gently in the sea below Palapa Bar and Grill. If you can tear yourself away from the novelty of crushing cold ones while afloat in the Caribbean, dry off and feast on fish tacos and conch fritters on the restaurant's spacious patio.
Day 3
Morning
Get your sea legs on a full-day boat tour to Bacalar Chico National Park and Marine Reserve with Seaduced by Belize. This park, a UNESCO World Heritage Site, is located at the northern tip of Ambergris Caye and boasts a diverse geography of sinkholes and cenotes, lagoons and mangrove forests and, to the east, Rocky Point, where the Belize Barrier Reef touches the shore. At the visitor center, learn about the area's historical importance as a Mayan trading area before hiking along a nature trail to look for tropical birds, termite mounds and crocodiles.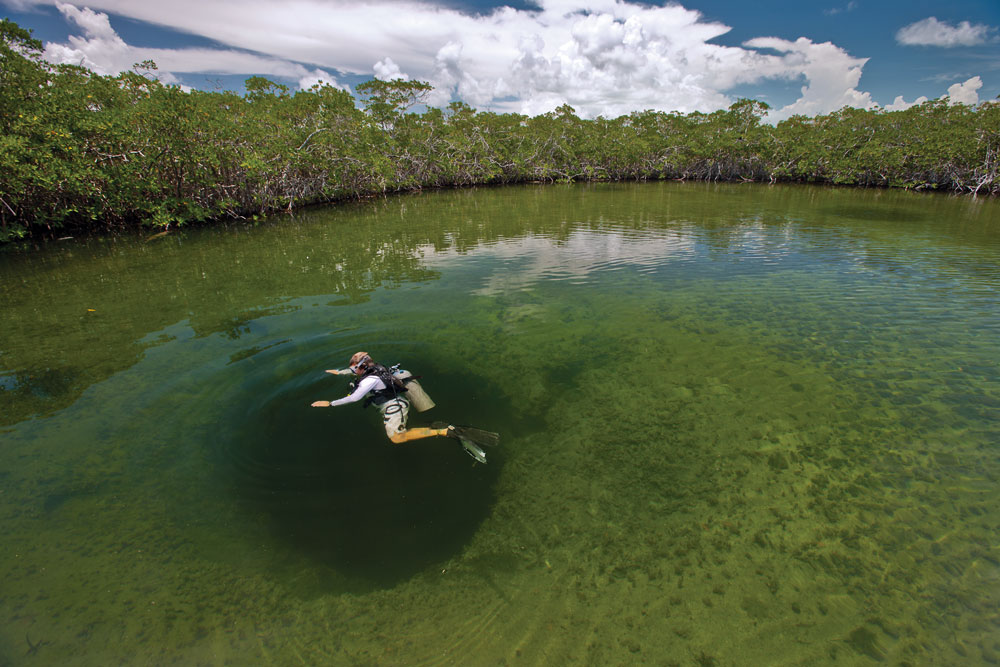 Afternoon
After your hike, the tour heads east to the beach and reef, where you'll dine on a filling barbecue lunch of chicken, roast potatoes, pasta salad and brownies, followed by opportunities to snorkel with sea turtles and the chance to walk upon a fossilized reef at Rocky Point.
Evening
You can't leave San Pedro without a supper of barbecue or jerk chicken with a side of coleslaw, coconut rice and beans (a traditional Belizean dish). The very popular Robin's Kitchen, little more than a shack on Coconut Drive just south of town, has perfected this simple but delicious dish. Robin's doesn't serve drinks, so be sure and bring your own to toast this sublime taste of barbecue heaven.